About Us
Datasavior was founded in 2004. Like many small businesses, we started small and lean with no offices, phones or administrative support. All of our mail and shipments went to a mailbox center in a strip mall. Today we are a thriving and growing business. We have offices and a conference room in south Austin. Even so, we have kept our mailing address at the same mailbox center to receive the pallets of materials we require for customer projects.
We are aware of our environment and try to minimize our impact on it. We take the time and effort to recycle our cardboard, paper, plastics, and packing foam. All of the abandoned cable we remove from tenant spaces is also recycled. To further reduce our impact and to save our customer's money, we make every attempt to provide remote support. When it is necessary to make on-site service calls, we try our best to consolidate trips and schedule calls near others.
Our primary focus is in the building and maintaining of computer networks in the dental industry. We have extensive experience with most practice management software such as Dentrix, Eaglesoft, Open Dental, Dolphin and more. We will travel anywhere in the country for our customers. Recent installs include locations in Alaska, Arizona, Missouri, Florida, Pennsylvania, and Indiana.
Our bad habit of saying "sure, we can do that" has led us into the expanding medical field where many doctors are adopting electronic medical records or EMR and are trying to become HIPPA compliant. It has also pushed us into conference rooms and training centers to install audio and video equipment for presentations and training. We also provide riser management services for numerous high-rises that scatter the Austin skyline. From installing Fiber optic and Copper Demarc extensions to rolling old school with a pots (Plain Old Telephone Service) line.
Datasavior, as our name suggests, brings us to HIPPA compliant and highly encrypted secure offsite data backup services. We bring peace of mind to our clients as we diligently maintain and manage your most valuable asset in today's digital world. From backing up Data to SQL Servers and Virtual machines we do it all.
Staff
Brian Kroeger
Founder/Co-Owner
More than 23 years experience working in the technology sector with 14 years specifically focused in integrating technology into the Dental practice.
Matt Helfer
Co-Owner/IT Specialist
Professional network management, software development and database administration with a focus on technical support and training for employees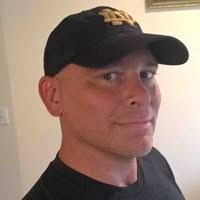 Mike Farabee
Data Cable Expert
Mike will estimate, plan routes, and install data cable to your businesses specific needs. He will follow your project from start to finish ensuring professional quality.